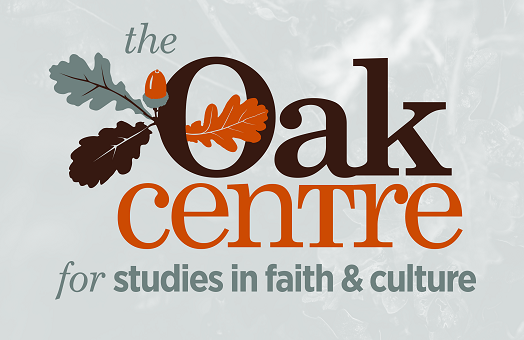 OUR VISION
It is our vision to serve as the major resource hub and networking node for Christian academic and educational ministries, broadly defined, in Canada, and to serve as a vital asset for an emerging global network of Christian educators. Rooted in Scripture, we share Isaiah's vision that "the earth will be filled with the knowledge of the Lord as the waters cover the sea." (Isa. 11:9).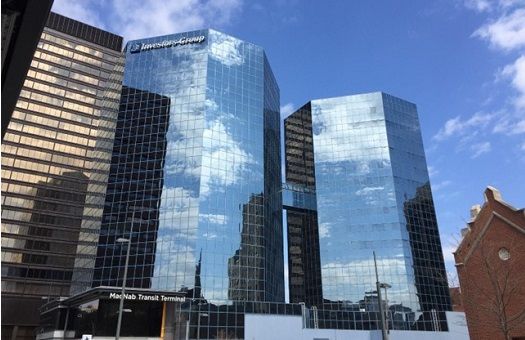 OUR PLACE
The Oak Centre is located in the West Tower of the iconic Commerce Place in the heart of downtown Hamilton. While we seek to take full advantage of all the digital communication assets available to us at this location, we also place high importance on being part of our local community and being rooted in specific Christian traditions.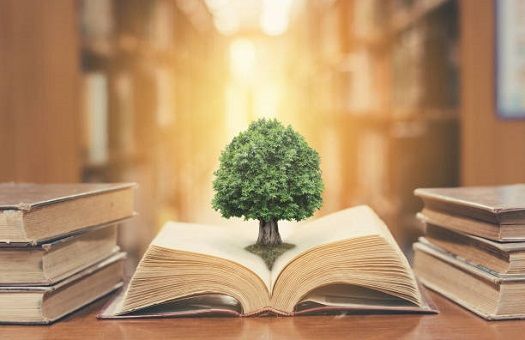 OUR SERVICES
In support of our vision, we have made it our mission to facilitate deep scholarship and faithful communication across a wide range of traditions and disciplines. At the Oak Centre, we explore topics of critical importance to the Christian transformation of intellectual life for the well-being of our culture, and the health of society at all levels.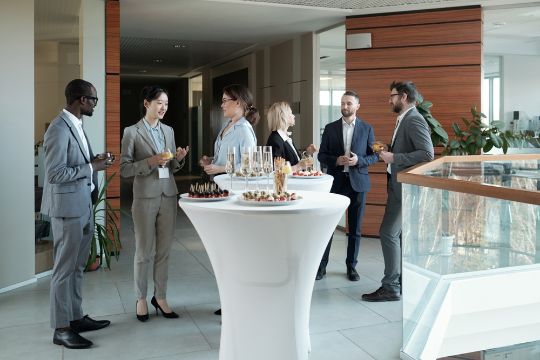 OUR EVENTS
Our vision includes the establishment of a physical space and digital platform that can accommodate deep conversation centred around hospitality and the profound relevance of Christian faith for the needs of our age.

Please fill in our contact form to stay current with upcoming conversations and special events.

Please plan to join us for an important event in November. Dr. Ann Gillies will present her research on the critical issue of gender identity.

The Ultimate Deception: Learning the Truth About Gender-Affirming Care, Thu, Nov 16, 2023 at 6:30 PM
Click here to register on Eventbrite
We would like to thank everyone who helped to make Vishal Mangalwadi's lecture tour "Manifesto for Ailing Nations" a great success.

Welcome to THE Oak Centre
The Oak Centre vision is nourished by fidelity to scripture and builds on the core creedal foundations of Christianity. At the Oak Centre, we put high importance on historical roots and a sense of place in our culture. We believe this orientation is critical if we are to engage the coming generation with the best that has been thought and lived in our many Christian traditions. Our interest in history is not antiquarian, but immensely relevant to the challenges we now face. As T.S. Eliot has observed: "The purpose of descending to origins is that we should return with the greater spiritual knowledge of our situation." We trust that this will be so with the work of the Oak Centre.

Towards this end, we have aligned the Oak Centre with a nascent global initiative called The Third Education Revolution and the work of Canadian-based TeachBeyond. We are also developing an extensive network of Canadian-based organizations seeking to restore a central Christian voice in the education of the next generation. We pursue our vision in great thankfulness for the unique opportunity before us, and in a spirit of servant leadership

Building on the work of others, we are also developing a comprehensive resource directory of institutions, organizations, and individuals involved with Christian academic ministry, both in Canada and on a global basis.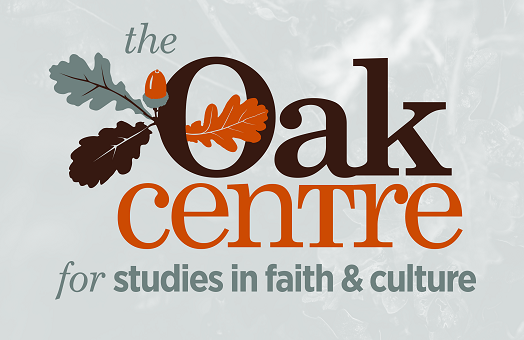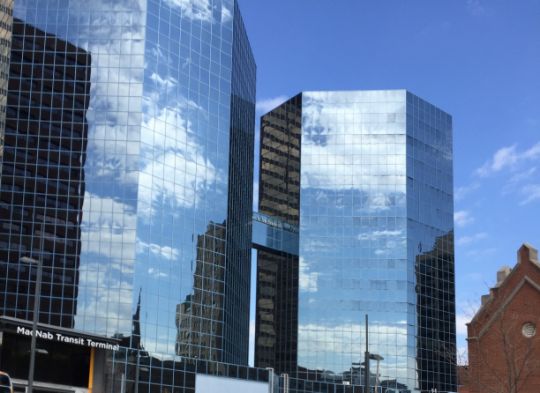 OUR PLACE
"Place is fundamental to human existence; and it is precisely this lost sense of place, both geographically and historically that lies at the heart of the malaise where we have lost the very human sense of place in today's postmodern and globalized world." Craig Bartholomew
 
The Regional Centrality Hamilton
A large concentration of the main Universities in Central Canada is located within a 1 to 2-hour drive from the Oak Centre, and most of the major US centres of research and learning in the Central and North Eastern US are under a 2hr flight. Although our digital capabilities render geographical location secondary in many cases, it is still valuable to have a clear sense of our 'place' and the natural linkages that derive from our location. [see map]
 
The Importance of our Facility
Our location at 21 King St. West is also the home to NetAccess Systems, one of Canada's first independent Internet Service Providers (est. 1993). The location of our main office and resource collection at this facility offers a number of unique advantages for the work of the Oak Centre, and provides us with convenient data and digital communication services.

OUR SERVICES
The Scope and Purpose of the Oak Centre Collections
We currently have a core collection of 10,000 volumes that have been assembled with great care over the past 35 years by our curator, Ted Beverley. Additional collections are planned for inclusion. We are also developing an innovative information management system to enhance access to these resources. A distinguishing aspect of the Oak Centre project is our commitment to preserving the integrity of the collections we are assessing for the Centre, while at the same time using the latest in digital technology to curate these collections as a unified whole.
Please click here to learn more about the Beverley Collection
 

Our Conversations
We aspire to contribute positively to collegial conversations within the university and beyond to the wider community, expressed through the cultural and intellectual enrichment of students, faculty, and community members. In these conversations we seek to understand a variety of different viewpoints relating to faith and culture, not to score debating points. This level of enriched conversation requires sustained effort, and a place where learning and listening together can deepen our ability to sustain dialogue across major differences both within the various Christian traditions, and among the diversities of secular thought in the university and public square.
 
Inklings Conversations
Our commitment to conversations with integrity lead us to schedule a series of 17 conversations online over the past two years. Dubbed playfully the Oak Centre Inklings Conversations, these conversations have been highly successful, and will form an integral part of our ministry and communications strategy going forward.
[Click here] to see a sampling of past Inklings Conversations. Many of these have been recorded and are available on request.
 
Truth and Transformation Canada TT4C (by invitation)
A bi-weekly series of prayer and planning sessions as part of the national and regional development of the TER movement. Topics of concern are addressed by members and guests. These meetings are by invitation and have been highly productive in building out our network in Canada with the goal of forming an active Canadian chapter of the Third Education Revolution under the banner of Truth and Transformation Canada.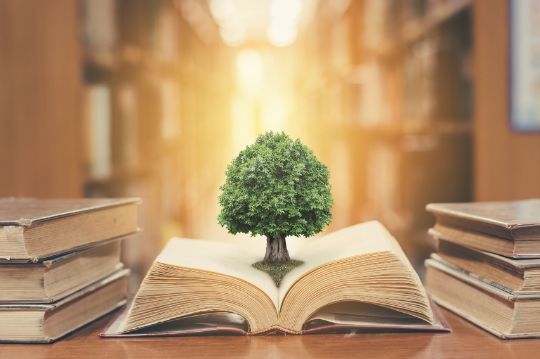 OUR TEAM
Our team lives and works in the Hamilton area and has a global reach through their many professional connections. Our core team has been involved in various areas of teaching, academic research, information technology, and business for over forty years. We embrace a collaborative approach in our work and seek to connect with those who share our vision. We favour a lean approach to project development and seek to extend our services through close collaboration with our extensive network of associates.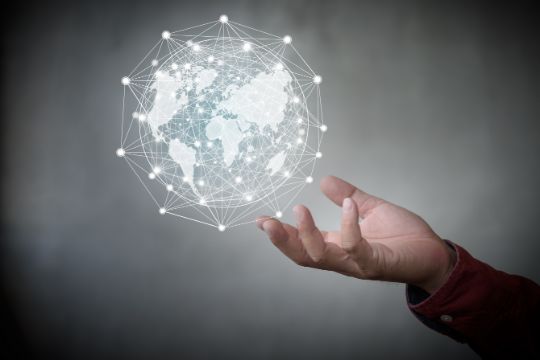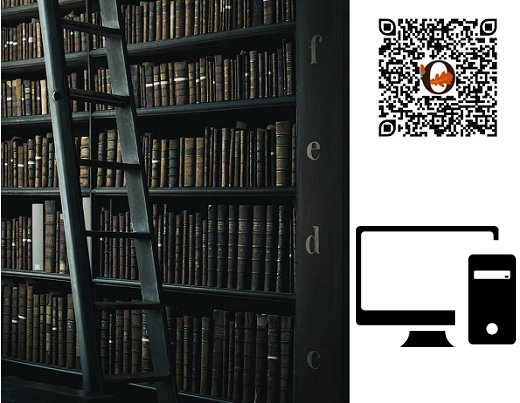 COLLECTION MANAGEMENT
Collections of documents exist throughout the world in the private collections of individuals or organizations that have carefully curated them over many years. Though many of these can be easily accessed through large libraries or even online, some are rare and would be of interest to a wider group of researchers and hobbyists.

Some items may not be rare in the sense of their original content but are singular given their individual history. They may contain marginal notes or other information or have been owned or inscribed by a noteworthy person.
Other items may not have been published at all. Working notes, personal journals, and prepublication drafts would be of interest to anyone familiar with the work of the author.

The object of this online service is to provide a forum for contributors to share the contents of their collections, to enable the cataloguing of the items, and to encourage discussion.

The collected items can be individual books, periodicals, reprints, personal notes, recordings, captured online discussions, etc. It is not only for tracking publications but individual items that may hold interest to the larger community.