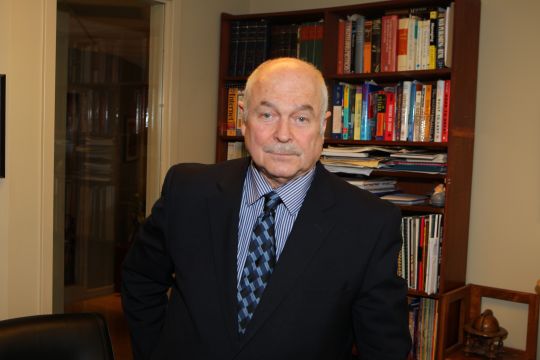 Don McNally, Founding Director
Don McNally, President Emeritus, NetAccess Systems. Founding Director of the Oak Centre for Studies in Faith and Culture and founding member of Truth and Transformation Canada.


BA McMaster (1972), MA (1975), and Ph.D. (1982) at the University of Toronto in the History and Philosophy of Science and Technology.
Chaired Curriculum Committee as part of the establishment of Redeemer University College in Ancaster (1979-1981).
Established a program in science and religion at St. Michael's College, University of Toronto (1986-1998).
Co-founder of the Pascal Centre for Advanced Studies in Faith and Science, Redeemer College (1988-1992).
Founded NetAccess Systems Inc. (1993).
Co-director of the John Templeton Foundation Science and Religion Course Program Summer Workshop at Victoria College, the University of Toronto (1996-1999).
Executive Director of the CSCA www.csca.ca (2003 - 2018).
established the Hamilton Area Science and Religion Forum at McMaster University (2005-ongoing).
Board Member, Theatre Aquarius (2008-2011).
Founding member of the Hamilton Area Corporate Executive Network (2008).
Board Member of the Innovation Factory (2012- current).
Don was appointed a Fellow of the ASA (American Scientific Affiliation) in June 2018 and is the Founding Director of the Oak Center for Studies in Faith and Culture. He is also currently involved in the development of an innovative global education network termed the Third Education Revolution and a founding member of the Canadian wing of this movement: Truth and Transformation Canada.

Don and his wife Miki Beldman were married in 1975 and are active members of St. Cuthbert's Presbyterian Church in Hamilton. They have two wonderful children and one amazing grandson. The establishment of the Oak Centre is the culmination of Don's life-long passion to see Christian belief shape education at all levels.